Day 1
You fly to Toronto today and will have time to wander around the city later on. The waterfront is a good place to start, with plenty of cafes and restaurants where you can enjoy an evening meal and watch the world go by.
Day 2
Enjoy a day exploring Canada's largest city. Perhaps go up the CN Tower, or take a ferry over to Toronto Islands, hire a bike and explore the beautiful beaches on the shores of Lake Ontario
Day 3
Today you take a full day trip to the Niagara Region. This includes a ride on the Hornblower cruise to the base of the spectacular falls, lunch at a nearby hotel and a time to have a browse of the lovely boutique shops and galleries in the pretty town of Niagara on the Lake.
Day 4
Today you take the train to Canada's capital city – Ottawa. You will have time on arrival to stretch your legs with a walk along the pretty Rideau Canal.
Day 5
A day in Ottawa. You could start with a visit to the parliament buildings, overlooked by what is often referred to as the Canadian equivalent of Big Ben, visit the informative Canadian Museum of History, or take a stroll through the downtown markets.
Day 6
Re-join the train today and head to Montreal. On arrival why not explore the cobbled streets of old Montreal and enjoy a cup of coffee or glass of wine at one of the little cafes.
Day 7
A cycling tour is a great way to explore and today you will learn about the various cultural facets of Montreal. Visit some of the interesting neighbourhoods and freewheel past the Old Port, ending the day with a well-deserved drink.
Day 8
Take the train to Quebec today. Here you will find a city partially surrounded by an ancient fortress, with cobbled streets and fascinating murals depicting its history.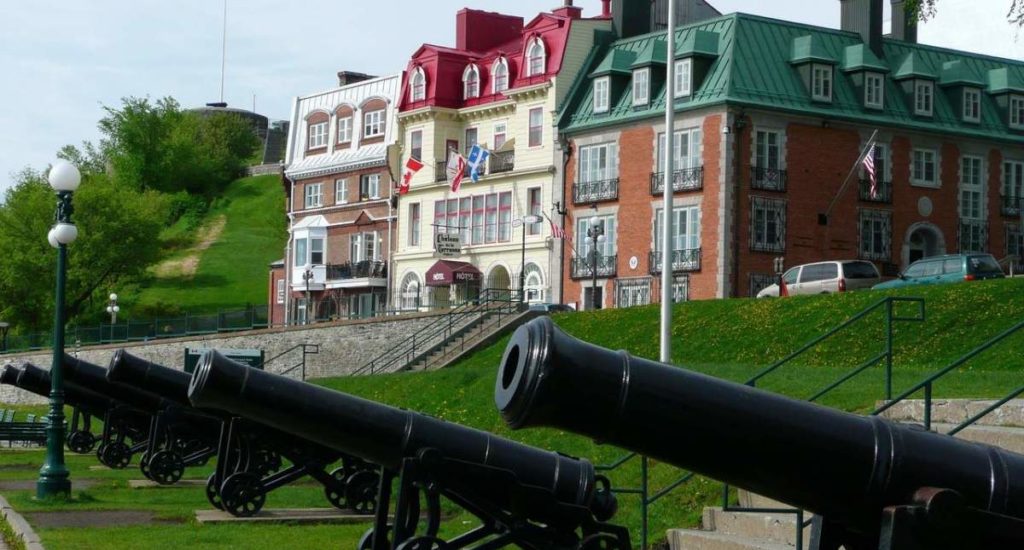 Day 9
Take a walking tour today which is a fantastic way to learn about the interesting history and culture of Québec. This tour will cover important events in the city's history and take you to interesting historic sites, some with lovely views over the St Lawrence River.
Day 10
Enjoy a final morning at leisure before making your way to the airport for your overnight flight home, via Montreal or Toronto.
Everything we do is tailor-made; our itineraries are just suggestions to give you an idea of what is possible. Please contact us so we can tailor the perfect holiday exclusively for you.
The Canadian cities of Toronto, Ottawa, Montreal and Quebec all offer distinctively different character and flavour, from the sprawling, cosmopolitan metropolis of Toronto to the French, walled city of Quebec. Exploring the Eastern cities can feel a bit like visiting four different countries in one holiday!
The cities are are well connected by train and this is a comfortable and relaxing way to travel, however, the journey can also quite easily be undertaken by car. This itinerary includes insightful local tours and a day trip to Niagara Falls, just an hour and a half away from Toronto.
3 nights Toronto – 2 nights Ottawa – 2 nights Montreal – 2 nights Quebec City