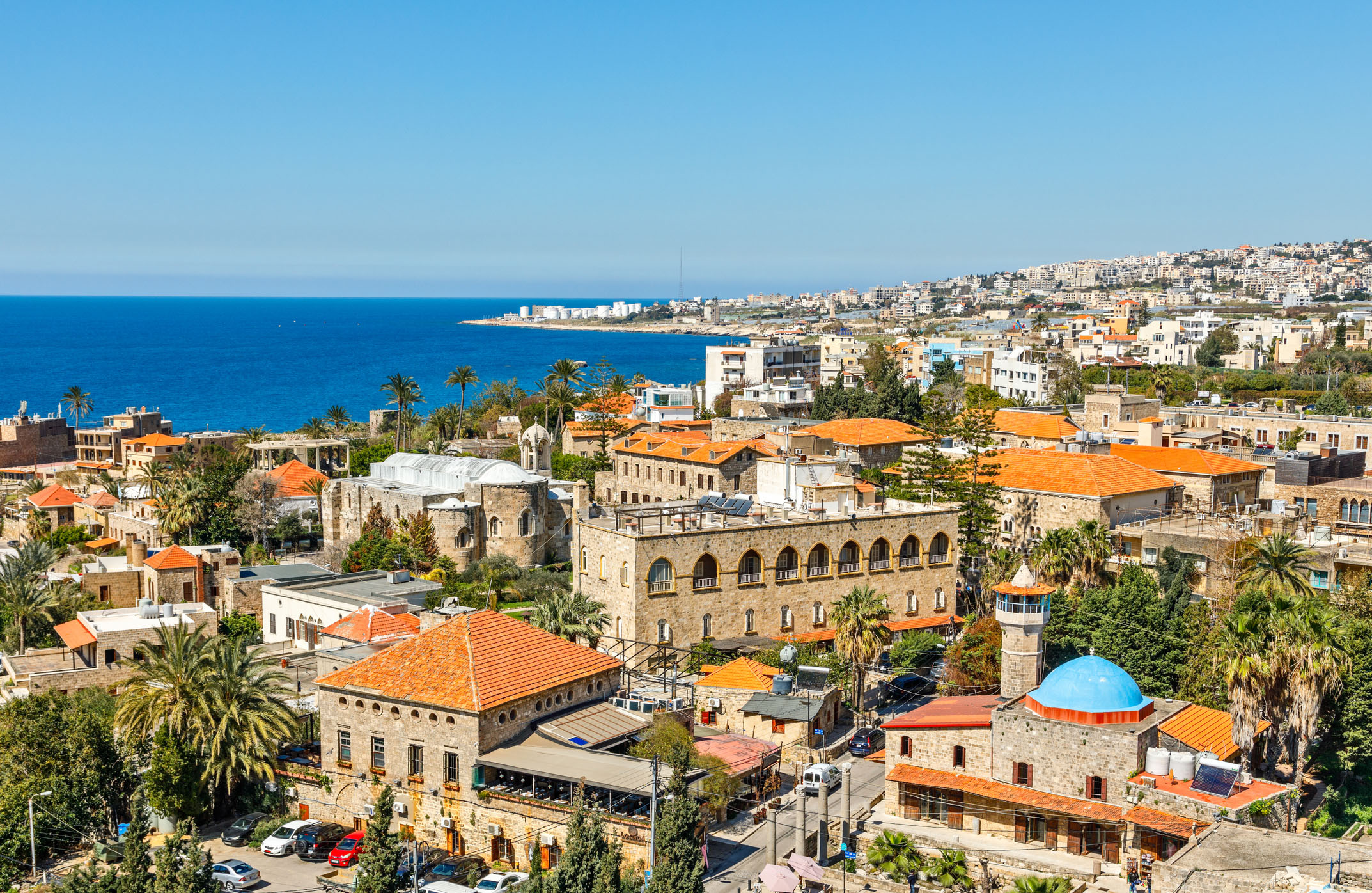 This week Holiday Architects celebrated nine amazing years in the travel industry. What better way to mark the occasion than to add another exciting and inspiring destination to our portfolio? We couldn't think of one either!
Introducing Lebanon!…
Lebanon isn't a place that features too highly on holiday lists, perhaps in part due to its turbulent past… but we're out to change that. Lebanon is a melting pot of religions, cultures and ancient civilisations and it's worth a visit now more than ever before. And that's before we even start raving about the food.
With Mediterranean influence colliding with Middle Eastern at every turn, Lebanon is the perfect place to start exploring this fascinating part of the world.  Despite its small size, the country is hugely culturally diverse. Its capital, Beirut, is a centre that boasts more than 5,000 years of recorded history and well-preserved Roman ruins on every corner. Throw in the delicious Lebanese cuisine, the first-class wine, stunning hiking and wonderful people and you'll wonder why you haven't already been.
We're so excited to add Lebanon to our growing portfolio of destinations. HA travel specialist Emma fell in love with the country after her recent visit and wants to share these eight reasons why Lebanon is the best place you never thought to visit…
It is perfectly safe to visit, but not many people realise it!
After a horrific civil war tore through the nation between 1975 and 1990, Lebanon found itself close to the bottom of the tourism list. Now though, that's set to change.
2019 marked a turning point for Lebanon with the Foreign and Commonwealth Office declaring most sights and locations completely safe to visit. Although buildings riddled with bullet holes still pepper the skyline, these exist alongside modern infrastructure and a new government making the nation of Lebanon more stable now than it has been in years.
This common misconception has a silver-lining for you though! Lebanon is beautifully peaceful and quiet, with uncrowded sights and a truly 'off-the-beaten-track' feel. You'll feel like a real adventurer on a trip here… it's the perfect time to visit.
When considering a trip with Holiday Architects, you can rest assured that the safety of our clients is top of our priority list. We would never make the decision to add a destination to our portfolio without feeling confident that the country was safe to travel to.
What's more, Emma – our Lebanon specialist – has spent a great deal of time in the country herself, really digging beneath the surface and felt nothing but safe during her time there. If you're concerned, why not give her a call and find out about her experiences first-hand.
It's a food lovers' heaven
Even if you haven't considered visiting Lebanon (yet), chances are you've come across its cuisine. The deliciousness of the Lebanese food cannot be over-exaggerated and is highly renowned the world over.
It's all about the mezze (small plates) in Lebanon, which is great because you get to try a bit of everything ­- trust us, this is never a bad thing with Lebanese food. The Lebanese people treat eating like a national sport, so be prepared to loosen your belt buckle a few notches after a visit here.
From the fragrant and spicy eggplant and tahini dip (known as moutabal), to the succulent stuffed vine leaves, flatbreads, tabbouleh, hummus and delicious shawarmas – the rich and varied flavours are to die for. Whether you're a meat eater or a veggie, you'll find plenty to tempt you in Lebanon.
To really experience Lebanese food to the fullest, why not consider a trip based around experiencing as much of it as possible? From a cooking lesson in the mountains with a Lebanese grandmother, to sampling the street food of Beirut – don't forget to pack a serious appetite for this adventure.
The wine is delicious
Lebanon isn't just for the foodies. If you're partial to the odd tipple of the grape variety, you're going to love it here. The beautiful Bekaa Valley is home to some exceptionally rich agriculture and most importantly – a lot of wine.
The vineyards in this area are so picturesque and the climate makes for the most delicious flavour. With long dry summers followed by wet winters and a constant flow of fresh water running off the mountains, the grapes really flourish here.
Be sure to factor in a few days in the Bekaa region to visit a few of the many wineries and sample their offerings (We love Chateau Kefraya!). We can think of worse ways to spend a few days!
Lebanon is home to some of the best-preserved ancient civilisations on earth  
If ancient history is your thing, Lebanon is home to some of the most impressive and well-preserved Roman ruins in the world. The ruins at Baalbek are an absolute must for your itinerary. The Jupiter temple is particularly staggering, being one of the largest Roman temples on the planet. You need to spend some time walking around to get a true feeling for the vast size of it.
With countless ancient civilisations leaving their mark on this middle eastern gem, you're bound to be kept busy with exploring and seeking out everything that remarkable Lebanon has to offer. You could be eating dinner in a local restaurant and dining next to genuine Roman columns. There really is history to be found everywhere in this country.
Byblos is one of the oldest inhabited cities in the world and most definitely worth a day or two of your Lebanon trip. With inhabitants dating back as far as 7700BC, this was the place the first ever inscriptions that contained references to what then became the Western alphabet were discovered. Don't pass up the chance to amble around the ancient streets, soaking in the clashes of civilisation and glimpses of a history so ancient that the word 'Bible' is said to have come from 'Byblos'.
Beirut is one of the most interesting and diverse cities in the Middle East
Mediterranean one way you look, middle eastern the other, this merging of influence makes Beirut the truly dynamic and diverse city that it is. Over its long and fascinating history, Lebanon has been ruled by Romans, Arabs, Mamluks, Egyptians, Assyrians, Persians, Umayyads, the French and the Ottomans. This might go some way to explaining the sheer expanse of its cultural and architectural diversity that can be found across the capital – and further afield.
With cosmopolitan cafes and trendy neighbourhoods aplenty and mosques and churches frequently seen standing side by side, Lebanon is an extraordinary place to explore.
Lebanon has sweeping landscapes to excite even the most adventurous
If you're outdoorsy; a hiker, cyclist or keen kayaker, Lebanon has something for you.
The heart-shaped Qadisha Valley is a real hikers' paradise. Whether you're after a serious 22km trek or an easy, level stroll that rewards you with breath-taking views, this is a place to add to your Lebanon itinerary.  You don't need to exert much energy before the Lebanese landscape will congratulate you for your efforts. Travel specialist Emma is an avid hiker and told us the trekking in Lebanon was one of the highlights of her trip.
If two wheels are more your style, head to the coast at Batroun to hire a bike and spend the morning riding along the scenic coastline. You won't have to peddle far before you come across beach bars and seafront restaurants nestled up against the sand. If you catch it on a good day, grab one of the tables that they often drag out onto the beach and dine with the waves lapping at your feet.
The people are wonderfully welcoming
The Lebanese people are friendly – and then some! Wherever you go, you'll find yourself engaged in conversations, connecting with locals and perhaps even invited for coffee by a stranger. Their hospitality shines through at every opportunity.
With a clash of identities and cultures throughout the country, the Lebanese are a truly accepting nation showing a true resilience and love of life. What's more, the Lebanese are renowned as a nationality that really knows how to have a good time.
Meeting the local people is one of the most enchanting parts of travel. Why not take our 'Beirut like a Local' tour and spend a day exploring the diverse capital with a local artist, political activist or shop owner? This is the perfect way to really get a bit more of an organic and real-life insight into the workings of the city and the truly wonderful nature of its people.
Have a chat with Emma about what you'd like to get out of this, and she'll be happy to try and match you with a local who shares similar interests to you and your family.
You can spend the morning skiing and the afternoon on the beach in Lebanon
If all of this isn't enough to convince you that Lebanon is THE travel destination you've been looking for – then how does skiing in powder white snow before lunch and spending the afternoon by the ocean sound? Lebanon really does have it all.
If you visit the country around Springtime, you could wake up and hit the slopes in the Mzaar region before hopping in a car and taking a walk on the beach at Batroun after lunch. (If you're really lucky with the weather you might even be able to fit in a spot of water skiing, or just enjoy a drink in one of the many beach bars.) There aren't too many places in the world that offer this much diversity within just a short two-hour drive.
Now really is the perfect time to start thinking about a visit to Lebanon. It's now safe to visit, but the crowds are yet to descend. Treat yourself to a slice of this unfound melting pot of culture, religion and history before the word gets out.
Why not give Emma a call today on 01242 253 073 to have a chat about her experiences in the country and start planning your Lebanese adventure today.