Day 1
Today you fly from the UK to Saint John. Collect a hire car on arrival and overnight in the city.
Day 2
Make your way along the coast to St Andrew's by the Sea. Take a short detour for amazing coastal views at Cape L'Etete.
Day 3
Take the ferry over to Grand Manan Island and spend the day getting know the locals.
Day 4
This morning you return back past Saint John and make your way to Fundy National Park.
Day 5
Spend the day exploring the Hopewell Rocks, walk down to the sea floor then return at high tide to see the tops of the stacks above the water.
Day 6
Make your way around the head of the Bay to Parrsboro today.
Day 7
Join a full day kayaking trip from Cape Chigneto.
Day 8
Continue around the northern coast of Nova Scotia to Wolfville. Perhaps visit a vineyard and sample some local wines this afternoon.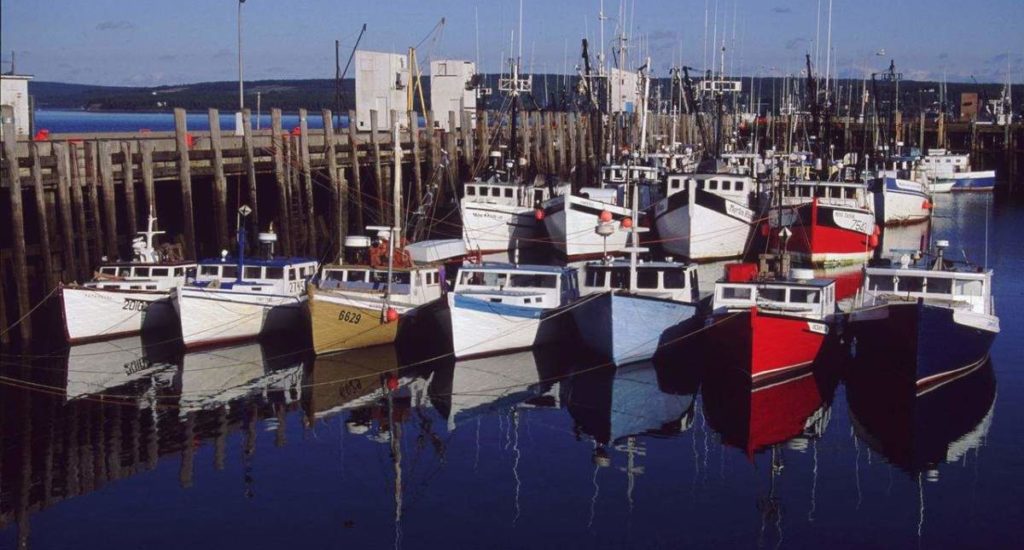 Day 9
Make your way along the coast to Digby.
Day 10
Head out along wild Digby Neck today and take a marine wildlife trip out on the Bay.
Day 11
Cross the southern end of Nova Scotia and head to the delightful town of Luneburg. Enjoy a delicious seafood dinner - a great way to end your trip.
Day 12
Make your way to Halifax airport and board your overnight flight back to the UK.
Everything we do is tailor-made; our itineraries are just suggestions to give you an idea of what is possible. Please contact us so we can tailor the perfect holiday exclusively for you.
If you want a break with a variety of scenery, wildlife and adventure then Eastern Canada is a great option. A quick self-drive loop around the Bay of Fundy, passing through Nova Scotia and New Brunswick is the perfect opportunity to see stunning coastal landscapes, sample excellent seafood, try local wines and learn about the interesting cultures of the region. Spend time both on land and on the water to get the best of the area.
1 night Saint John – 2 nights St Andrews by the Sea – 2 nights Fundy National Park – 2 nights Parrsboro – 1 night Wolfville – 2 night Digby – 1 nights Lunenburg